ENGAGE
Engage Across
every customer touch points.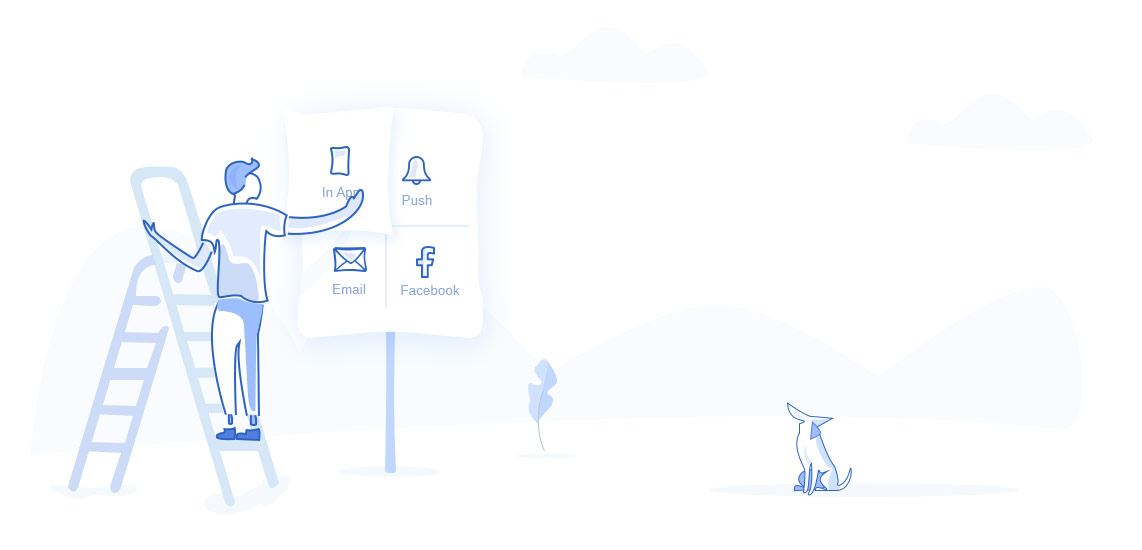 ENGAGE
Engage across every customer touch points.
Deliver the highly relevant experience that every customer wants with the precision and consistency across every customer touch-point.
Ai Box
Nurture visitors on your website by sending relevant in-app messages based on their identity and onsite behavior.
Ai Push
Bring customers back to your website by sending personalized, timely push notifications.
Ai Email
Acquire, engage and retain customers anywhere with email segmentation and email auto-scheduling.
Facebook
Get more clicks, more targeted customers, and more sales by running intelligent, integrated Facebook campaigns.
Inbox
Nurture your audience with a stream of personalized messages directly sent into your inbox.
Ai Reviews
Automatically ask your customers for reviews just at the perfect time based on their activities.
Loyalty Points
Attract new customers, increase sales and encourage repeat business with the Ai based loyalty program.
Email subscription
Foster loyalty by asking your customers to opt-in to receive email communication from you.
Personalised Offers
With AiTrillion, you can personally communicate by sending behavior-driven, in-app offers to your targeted customers.
Product Recommendations
AiTrillion's product recommendation shows every visitor exactly what they are most likely to be interested in, anywhere on your website.