All customers are not alike, that's why we gave you as much control over your email as possible. You should be able to send the email campaigns that match the requirements of your business.
Below is the list of features concerning ease to create email templates:
1. Two different editors are there if you grasp basics of HTML then you can choose Code Editor else to prefer Design Editor.
2. Some standard templates like Welcome, Birthday, Offers, Thank you and many more are also available which you can select, edit and use.
3. Just select, copy and add shortcodes where dynamic values of customers are required like customer name, status, timeline, address, country, loyalty points and many more.
4. In the email template editor, you can do the following kinds of stuff:
Add blocks
Edit content of the block
Copy block with content
Delete the block.
5. When adding a block, a popup will appear like below and urge you to select the required type of block including where you want to add it.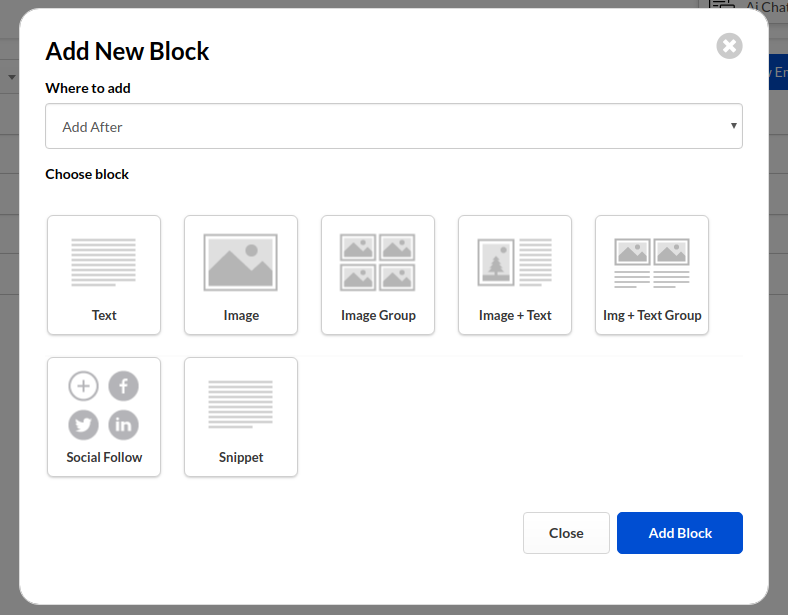 6. You can examine your email template by sending a test message before finalizing or Preview your email before saving and sending it.