In Aitrillion, various filters are available(View in an image shown below) for filtering the customers and user can save the filters as predefined segments for reusability in future.
Follow steps below to filter customers:
Step 1.
Log in to the app.
Step 2.
Go to Customer Insights.
Step 3.
Click Add Filter then choose customer filtering condition accordingly and Run Filter. You can choose more than one filters at a time.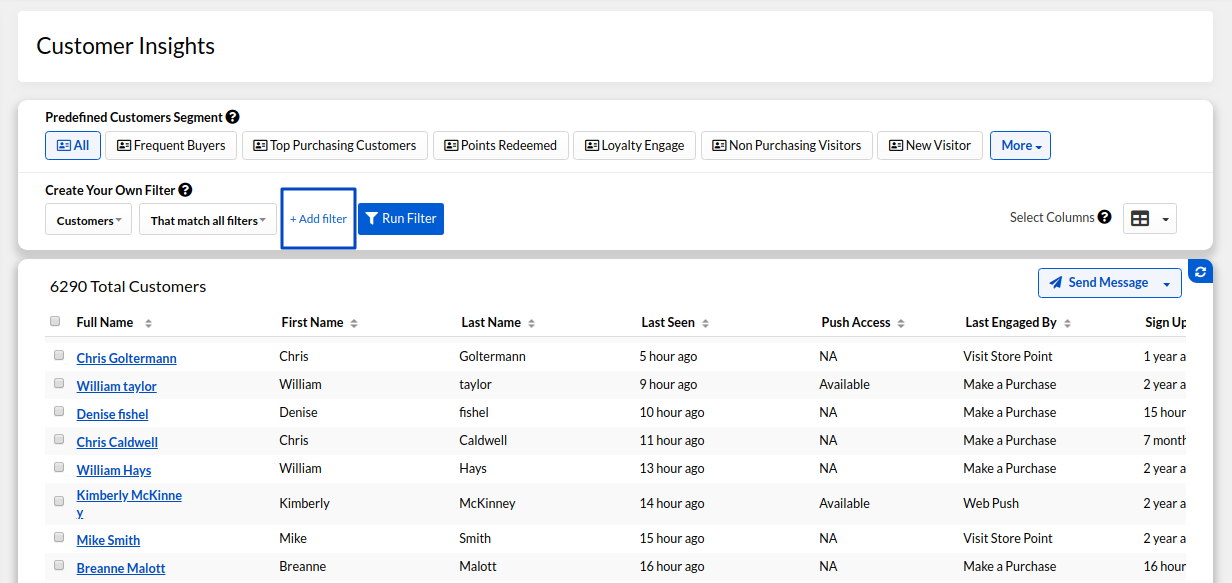 Step 4.
After filtering, a button Save Segment will appear. You can also save the segment as a predefined segment if required.