Follow below steps for the app set up:
1. To connect your store with AiTrillion → Visit aitrillion.com.
https://www.aitrillion.com

2. Fill up your full name and email address into the form → Click on "Get Started".
3. Next step is to review pricing plans and then click on "Subscribe"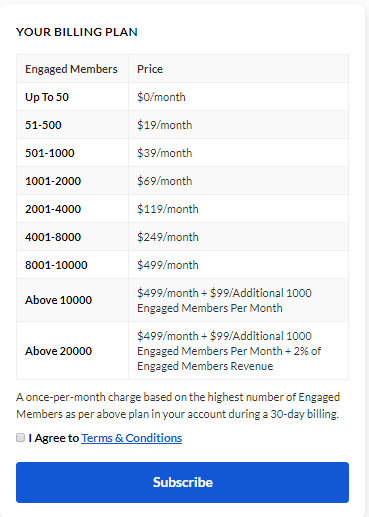 4. The next step is to create an account. Just fill in all the details in the form to create an account. Click on both the terms of I agree and Register.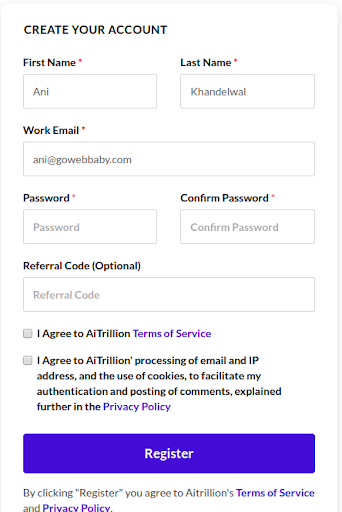 5. Next step is to add credit card details and then click on subscribe now and you are done.