Modules available in workflow automation are:
– Create Workflow
Create workflow automation is to ease your manual workload.
1. You need to write your workflow name and trigger on which activity you want to work on.
2. You can create a new event to send a notification after setting durations and the channel you want to send through.

– Workflow list
You can see all your created workflow list in here.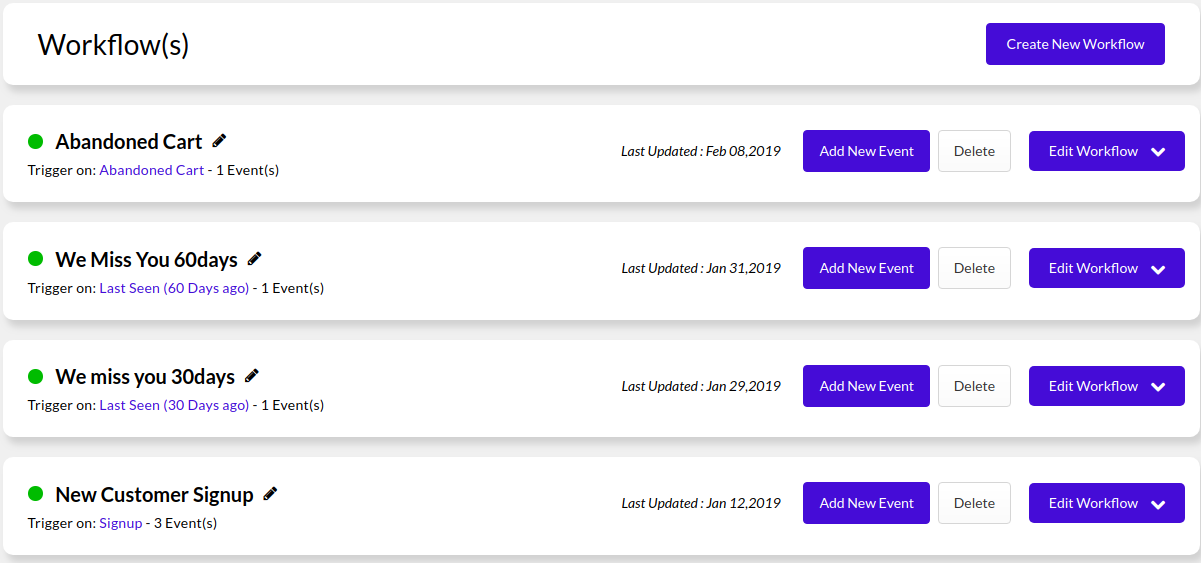 – Reports
Reports will help you have deep insights into workflow activity.