Feature Overview
Display a web push notification to your customers on cart abandonment
Follow the below steps for setting abandoned cart push notifications:
Step 1.
Log in to the app.
Step 2.
Go to the Web Push > Abandoned Cart dashboard.
Step 3.
Hover over the button Disable and click for enabling the notification(if disabled). And if notifications are enabled already then click the button Modify for updating the settings.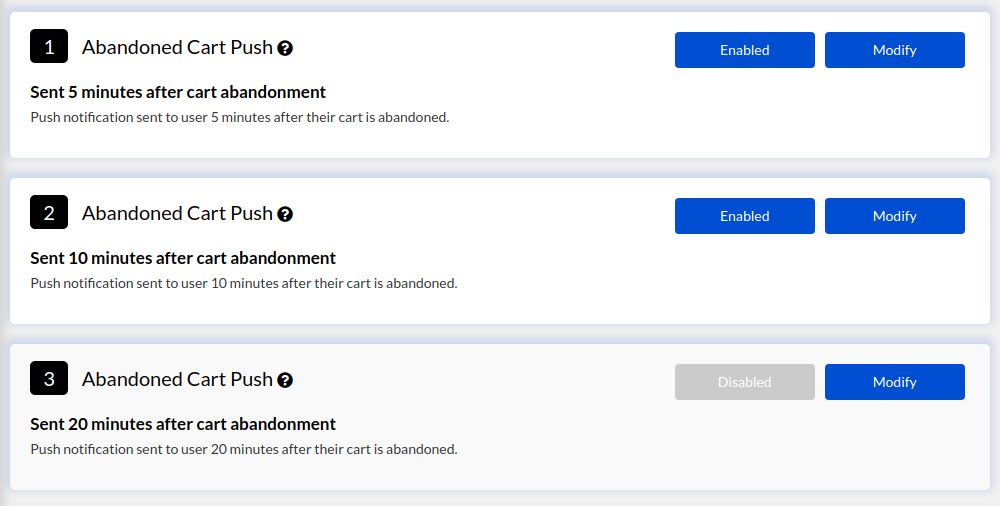 Step 5.
Modify and update the settings accordingly.
Step 6.
Save. Also, you can preview your settings and Send Test Notifications before saving it.