Featured reviews slider widget will show the featured reviews in the Ai Box. Follow below-mentioned instructions for setting up featured reviews slider:
Step 1.
Log in to the app.
Step 2.
Hover over Product Reviews and click Widget Settings.
Step 3.
Click Review Slider Widget from widget settings submenu.
Step 4.
Copy shortcode provided there.
Step 5.
Now, from your Shopify admin, go to Pages > Add Page and give a title to the page accordingly.
Step 6.
Click on the button with "<>" for HTML mode of the editor.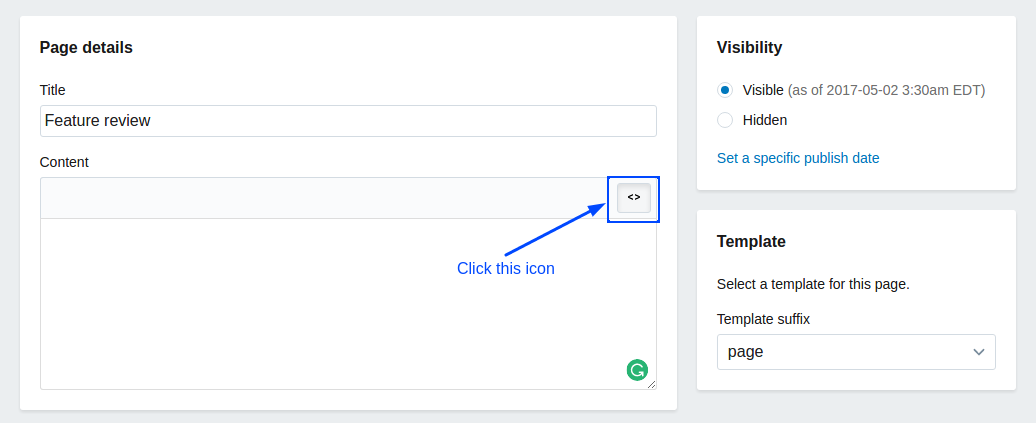 Step 7.
Paste the copied code there and save.