From the number of sent, opened, clicked to order amount see all your data in one place and unsubscribe customers from your email list manually.
Steps below will guide you on how to unsubscribe customers from the email list manually
Step 1.
Log in to the app.
Step 2.
Go to Customer Insights from sidebar navigation menu.
Step 3. 
Select the timeline column to be shown for all/filtered customers if not showing.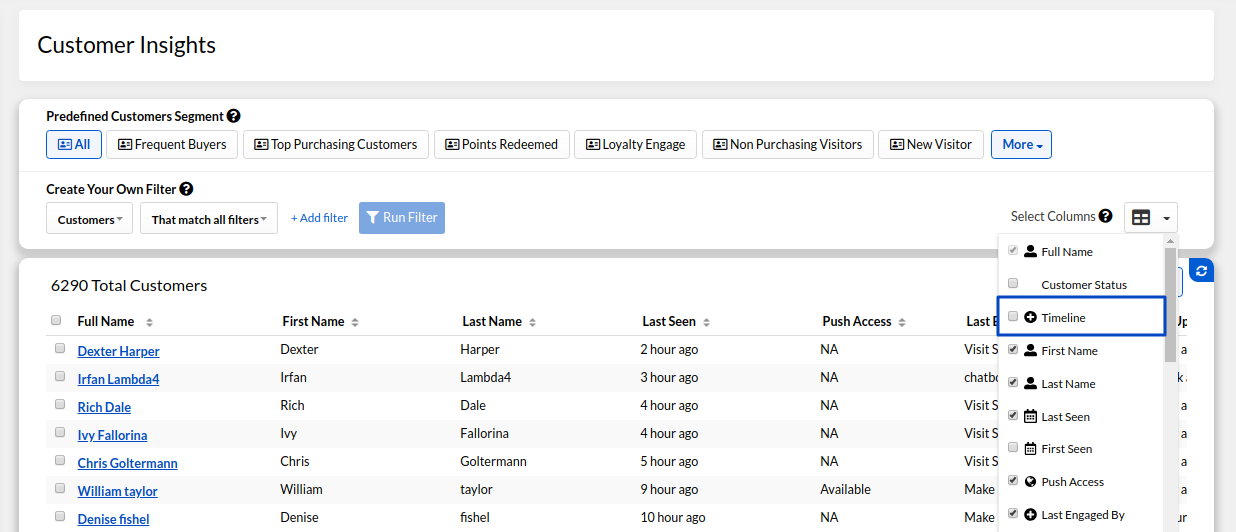 Step 4.
Click Timeline for the customer whose you want to unsubscribe from the email list.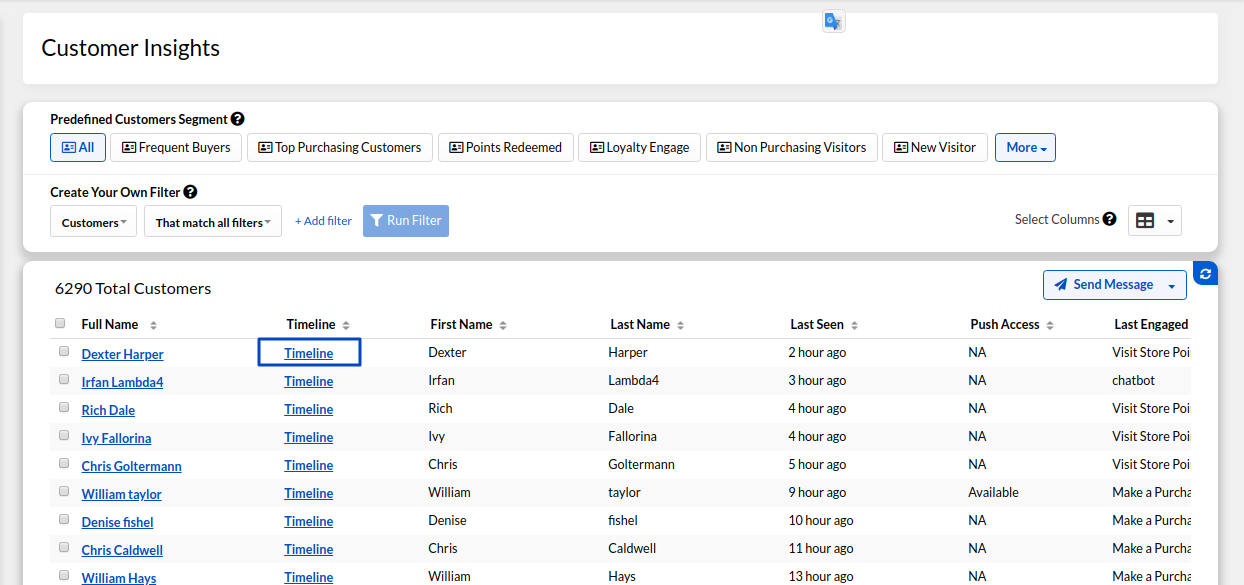 Step 5.
A new tab will open and in the section Unsubscribed from email list you can enable/disable emails for that particular customer.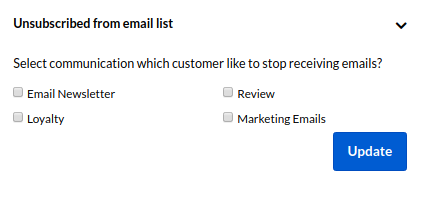 Step 6.
Click button update for updating.