Send Intelligent & Useful
Push Notification
AiTrillion's artificial intelligence sends relevant & personalized push notifications programmatically at scale based on customer buying patterns, history, location, behavior and attributes.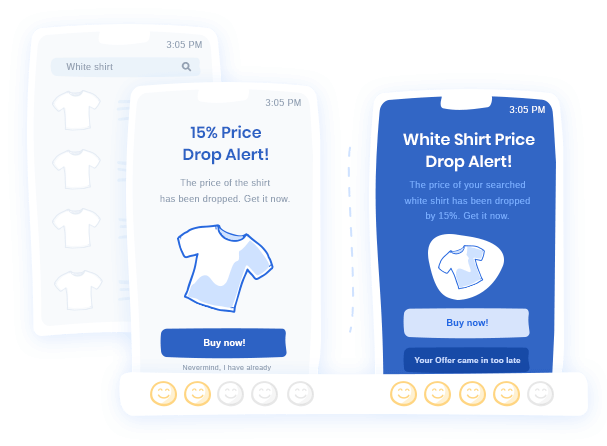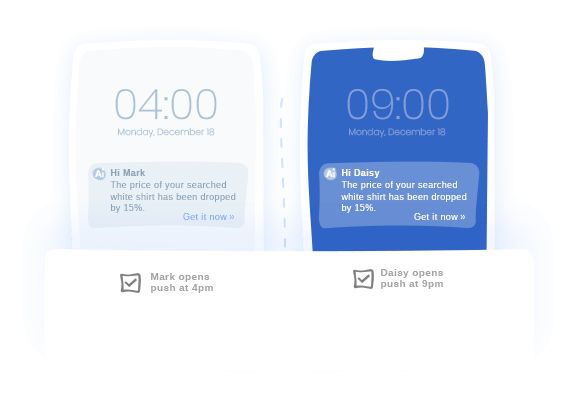 Optimal Time
Push Notification
Increase engagement by sending push messages on the perfect time. Even more astounding, this can increase customer retention by 7x. Sending push notifications clearly impacts your engagement & retention.
Send Right Push Notification At Right Time With Ai Power
Retain store visitors & convert them to subscribers. Send Push even when the customer is NOT on your store. Send push notification campaigns to bring back your store visitors, at a fraction of the cost of re-targeting ads.
Win More Customers With The Power Of Push
Reach Visitors By Web Push
Reach both your known & unknown web visitors without email address when they allow web push notification on their store.
Re-target Customers By Push
Re-target and Engage your customer with your latest store updates even when your customers are not on your website.
Win Back Abandoned Cart By Push
Automatically send web push notifications for abandoned cart products & increase conversion by converting lost customers into direct revenue.
Customize Your Push
Customize the push notification with your brand logos, thus providing better customer trust. You can personalize your notification(s) to fit your brand's look-and-feel and blend it with your brand seamlessly.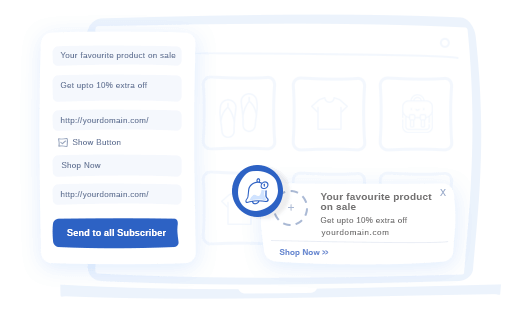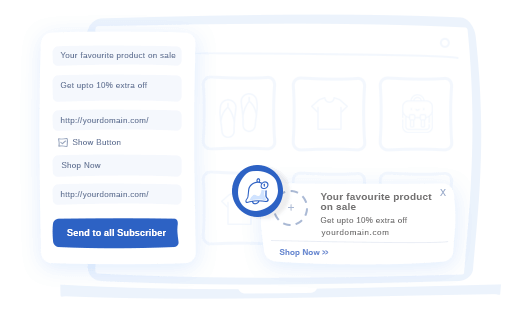 Drive Up Engagement With
Intelligent Notification Scheduling
The AiTrillion Push Notification Platform lets you schedule campaigns in advance. You can choose whether to send notifications to everyone at exactly the same time or according to their onsite behavior, buying patterns, different customer attributes and more which our AI engine automatically detects. This ensures that push notifications are sent at the time most appropriate for everyone, boosting open-rates.
Campaign Reporting
With our reports, you can see exactly how many customers have received your web push notifications based on customer behavior. By showing you the complete picture of what customers do on your website, AiTrillion allows you to make more informed decisions about your marketing strategy.
Personalization Reduces Shopping Cart Abandonment
Not all visitors who arrive at your site are ready to make a purchase.
But those who added products to the shopping cart are getting closer to making a decision.
Utilize our service to present these shoppers, with relevant and timely messages that will drive them to complete the transaction.
In case the visitors choose to not complete the purchase,
implement AiTrillion's Cart Abandonment Solution to Trigger a remarketing campaign.